More than Heating and Cooling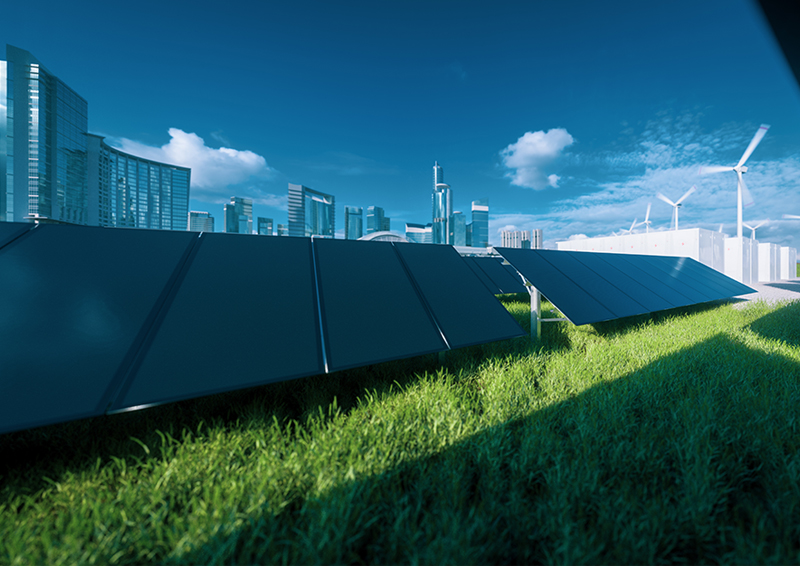 There's no better way of stretching renewable energy sources than by way of smart DC grids where heat pumps, refrigeration, EV chargers and other high amperage devices can be flexed in line with the strength of prevailing solar, wind and battery sources. Arriba isn't just in the heat pump business it's a joined up clean energy company.
Strict new carbon laws are reshaping multiple industry sectors. Coal and gas fuelled electricity is being superseded by solar, wind and battery power, diesel and petrol cars are being pushed off the road by EV's and heat pumps are driving boilers out of buildings. But none of these new technologies can by themselves deliver the clean energy future we all want. In a truly green energy system, solar and wind generators would be in constant dialogue with EV's, heat pumps and the national grid. Electrical transmission between power switching devices like solar inverters and variable speed motor drives, would take place via DC electrical links and audit trails would be available to end users, showing the carbon impact of each electricity consuming machine under their management. Our carbon free future requires clean energy to be stretched as far as possible, thereby minimising the requirement for hydrocarbon fuelled reserve generators. What's called for is a system of cross connected DC power grids with self regulating control. This is the technology of today and it's a key part of what Arriba is all about.
We believe in our staff
Our highly knowledgeable technical team offers bespoke, very green and long lasting heat pumping and refrigeration solutions for building operators on the road to zero carbon.